SERVICES
WE ARE MORE THAN HAPPY TO OFFER YOU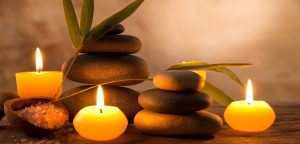 I provide all therapies in private office sessions. I am available to travel for an extra fee to those who are unable to visit my office.
For out of the area clients, I am available by phone or Skype consultation for many of the services I perform.
As many of my modalities are used during a session, these breakdowns are to give you an idea of how we can structure a session. Ultimately, it is up to spirit to direct and guide me towards helping you heal in whatever manner is determined. I am always open to their guidance, love and support, as I hope you will be.
This is a session most like you would experience during normal counseling but with some great differences! Using my intuitive (psychic) abilities and guidance from your guides and higher self, I am able to help you heal from all manner of past hurts and help you move forward to achieving the life you desire!

I am attuned to Reiki II, an ancient Japanese art of healing, but my abilities extend way beyond that. I am able to "see" inside the body and know where hurt is at on a physical and emotional level. Emotional hurts cause our physical "dis-ease" and when you are able to let it go, the physical symptoms can subside. Energy healing has helped in healing anything from cancer, to simple headaches.

This healing is essential in helping you if you are hurting from losing a loved one. This session will help you to heal from the loss by being able to contact those who have left this earth. Powerfully moving and healing.

I am a certified hypnotherapist and also specialize in Quantum Hypnosis Healing. By allowing the body to relax under hypnosis, many healing modalities are enhanced. Under hypnosis, chakra cleansing and realigning meridian lines in the body are uplifting and soul enhancing. Traditional uses of hypnosis for cessation of smoking and letting go of weight are also available.

If you believe in reincarnation and past lives, then this would be a session for you! During hypnosis, you are guided to review past lives that may have relevance for healing in this life. And I am able to help as I can "see what you see" during the session. I guide only, I don't suggest - you are experiencing everything!

If you are interested in becoming more open to all that spirituality has to offer, a custom set of learning can occur for you to discover your talents and gifts and become more open to the world of spirituality! Message me for more information!
Introductory Parties
If you are not ready for a private session, or if you have a group of friends and family that would like to experience a taste of what I do, then having your own home "Healing Party" may be a fit for you!
The setting would be much like any other home party; in other words, you invite up to 8 people, have a few munchies, and I do the rest!
There is a 6 person minimum.
The way the party would work: First, I would start out by introducing my services and any questions would be answered, then if anyone wishes, I would provide a 15 minute session for anyone interested for $50.00.
You as the hostess would receive a FREE private session at your convenience from me as a thank you for hosting.
It's a great, fun way to introduce people to my services and have a great evening also!
Gallery Readings - NEW!!
These are now being offered in a group setting in my office. Invite up to 10 people (minimum of six). These gallery readings are to communicate with those who have passed over. Fee will be $50 for each person with the host/hostess receiving a personal session free as a thank you. For anyone not receiving any information that evening, they are welcome to a 20 minute free reading at their convenience. These readings run approximately 2 hours. We will do a calming meditation in the beginning and end of the session.
Both the introductory part and the gallery readings will require a $150.00 nonrefundable deposit, paid within 3 weeks of the party, and will be applied to the total due at the end of the night. Please message Barb to book your spot today!
Workshops - NEW!!
These are now being offered in my home! Each workshop will last approximately 2 hours. I will be adding more workshops as interest arises. As above, the hostess will receive a free personal reading at their convenience. Minimum 6 people and maximum 10 at each workshop.
Chakra Cleansing - $40.00 each person
This workshop will be all about learning how these important energy centers are vital to our well being and vitality. Learn how to cleanse your own Chakras as well as loved ones!
Introduction to Psychic Awareness - $40.00 each person
Always thought you have intuition but not sure how to understand it? Or maybe you are just fascinated with the prospect but not sure how to start? Here is a great beginner class to learn about your psychic awareness with friends surrounding you!
Learning how to Meditate - $40.00 each person
This is a great learning tool to de-stress at the end of your day! By learning these simple techniques in meditation, you can add years to your life, and feel more centered and focused on family and work!
Working with a Pendulum - $50.00 each person (includes a pendulum to take home).
This is a great beginner tool to learn how to understand and feel the energy from those who have passed by learning how to use the pendulum. By being able to safely connect with angels and guides, you will be able to ask questions about your loved ones, and by utilizing the pendulum, learn to located lost items, and even decide what foods might be right for your body! A fun evening!
I provide a warm and caring atmosphere in a relaxed setting, and all therapies are very private and performed in the strictest confidence. You're encouraged to dress comfortably and casually!
All sessions will last approximately one hour and I'm always available by phone, text or email after our sessions. You're welcome to record your session for future listening, just bring along the appropriate recording equipment.
Fees are based on the service or services being provided. New clients must make a non-refundable deposit to hold an appointment, which will be deducted from the fee at the time of service.
Please leave children at home unless they're having a session. Appointments cancelled less than 24-hours in advance will be charged at session prices.